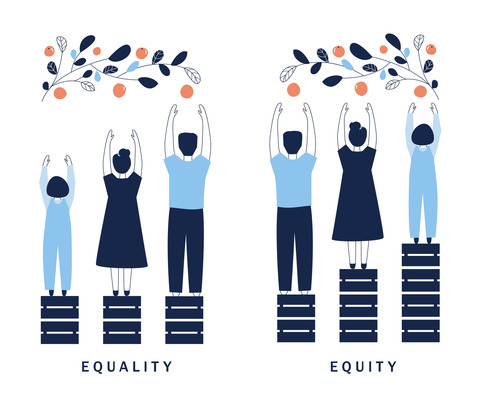 The Ottowa charter stated that equity is one of the necessary conditions to promote and sustain health.
In 1997, the first conference of the European network for health-promoting schools chose equity as a core value. Equity remains one of SHE's core values and this was reaffirmed in 2013 at the 4th conference for the health promotion network. SHE defines equity as equal access for all in health and education which positively impacts well-being and lifelong learning.
For the European public health community, inequality and inequity are synonymous: They carry similar connotations of systematic, preventable and unfair differences. These differences are generated directly or indirectly by social, economic and environmental determinants and structurally influenced lifestyles.
Health literacy is a significant driver for sustaining health equity. The European Standards and Indicators for health-promoting schools was developed to promote equity across schools in relation to health-promoting practices.
Click here to see Materials for teachers on Health-promoting schools and social inequalities
Click here to access the SHE factsheet about health literacy
Click here to access the European Standards and Indicators for health-promoting schools
---