SHE Assembly
The group of SHE national coordinators is called the SHE Assembly. This group is the steering and decision-making body of SHE and meets once a year. If a country has no national coordinator, an appointed regional coordinators can represent the country instead. WHO EURO, SHE regional coordinators and the SHE Research Group have an observer status in the SHE Assembly.
According to the Articles of Association the SHE Assembly approves the nomination and election of the SHE board members for the following year.
2019
The next SHE assembly will be held in Reykjavík in Iceland on 20-21 June 2019. Invitations were sent to the coordinators in February 2019.
2018
The SHE assembly in 2018 was held in Copenhagen in Denmark on 5-6 November.
Read the minutes.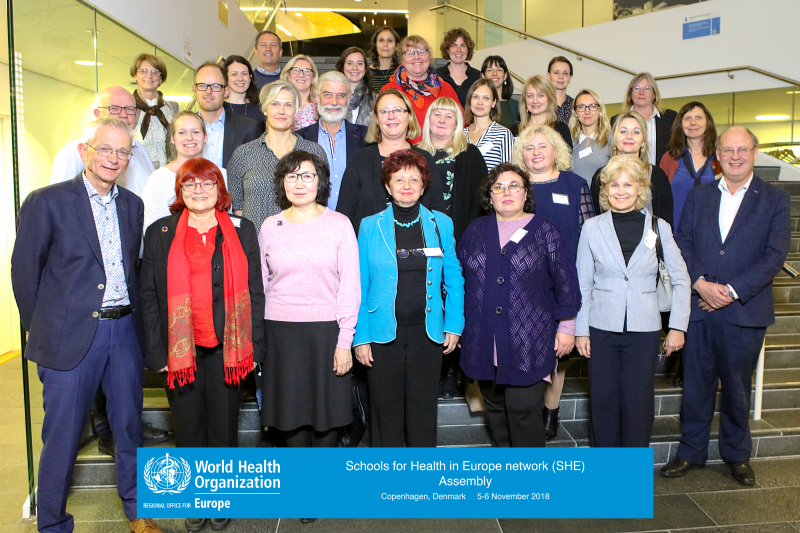 National/regional coordinators
See the countries below and click on a country to see its national coordinator: