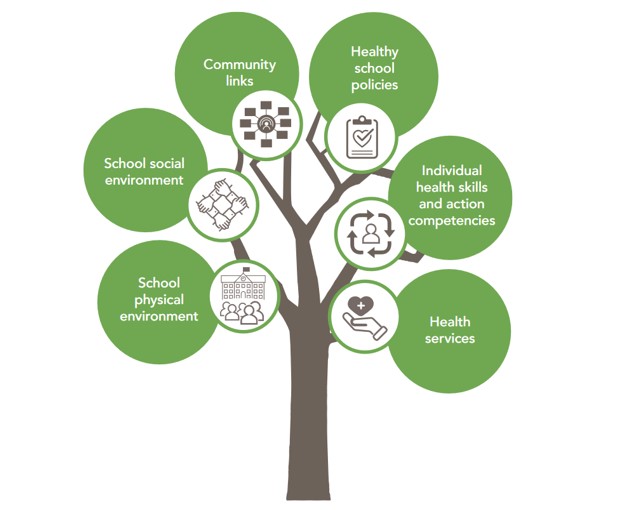 The whole-school approach (WSA) acknowledges the social, political, economic, and demographic contexts, in which schools operate, influences health. The WSA is one of SHE's key concepts and an integral part of the health-promoting schools. A whole-school approach recognizes that learning and health are linked. The WSA consists of six core components schools must focus on when striving to become a health-promoting school.
These components are:
School policy
School physical environment
School social environment
Individual health skills and competencies
Links to the community
Health services
The SHE School manual 2.0 is a tool providing guidance to the exploration of these core components. The manual helps schools identify and prioritize which core component(s) to focus on. SHE's standards and indicators is a tool providing guidance to schools about the core components in relation to best practice and indicators of best practice. SHE's rapid assessment tool helps you identify what your school already does well, what areas need improvement and what you want to focus on and includes questions about these six core components.
Click here to access SHE Standards and Indicators (Available in languages other than English)
Click here to access SHE School Manual 2.0 (Available in languages other than English)
---